Mark Rutte:
"klimaatverandering biedt kansen"
. Nee Mark, het is bittere noodzaak. Een moetje. Nederlandse
watervilla's
zijn geen kansen.
Clean air bottles
in china zijn geen kansen. Het zijn immorele stuiptrekkingen op een verrot fundament. Koolstof uitstoot moet een zware accijns krijgen op eindproducten, anders kan de markt zijn werk niet doen. De
BOW
invoeren - Belasting Onttrokken Waarde - om de BTW te vervangen.
Vervuilend duurder en schoon goedkoper?
Klinkt makkelijk te realiseren maar de onzichtbare legbatterij aan lobbyisten maakt dit praktisch onmogelijk. Met het volgende resultaat van de afgelopen jaren:
Bron:
klimaatlabelpolitiek
Stem jij met je hoofd, je hart of met de gekte van de massa?
De welvaart die onze kinderen gaan genieten van verlies schoon drinkwater tot aan gebrek aan woonruimte door
zeespiegelstijging
. Omdat wij te laks zijn om een transitie naar fossielvrij (die uiteindelijk toch noodzakelijk is!) in gang te zetten. Ondertussen kijkt de rest van de wereld naar ons - met name de opkomende economieŽn. De obsessie met "Westerse" gewoontes is namelijk
groot
. Gaan wij het goede voorbeeld geven? Recyclen, groen en schone lucht?
Gaan wij het goede voorbeeld geven?
Recyclen, groen en schone lucht?
"Ik doe al heel veel"
En alvast voor de comments die zeggen "ik eet al een dag minder vlees". Ja klopt, je moet EN stoppen met vlees EN zonnepanelen EN isoleren EN afstappen van fossiele auto EN bij voorkeur alleen fiets EN van het gas af EN niet meer vliegen.
Kortom, het is heel moeilijk om een fossielvrije samenleving te realiseren en dat moet je absoluut niet bagatelliseren!
"Nieuw zeespiegelscenario: twee meter in 2100"
(Gerrit Hiemstra, 28 september 2017)
Twee meter zeespiegel stijging. Wow. Dat is heftig. Als mens tot mens zou ik je op het hart willen drukken
deze presentatie
door te lezen. Ja, overstromingen worden een probleem voor ons, maar dat staat in schril contrast met het tekort aan schoon drinkwater veroorzaakt door het zoute water. De gevolgen daarvan zijn moeilijk te overzien voor planten en dieren
(=ons eten)
en schaarste van water
(=ons drinken)
.
Weg milde Nederlandse klimaat. Toch lijkt er geen urgentie voor maatregelen zolang het water niet aan de voeten staat. Waarom?
"not my problem"
"Niet mijn probleem"
, speelt er in het achterhoofd. We kunnen niet wachten op de domme massa inclusief bejaarde politici waarvan de meeste toch op tijd sterven. Zij zijn lui, krampachtig en visieloos. Echter! Het is heel makkelijk om politici de schuld te geven maar eigenlijk zijn we zelf schuldig.
Uit
onderzoek
: van gedachte veranderen doet fysiek pijn. Veranderen is veelal
tegen
je gevoel iets doen. In plaats van nieuwe feiten te accepteren, worden verouderde overtuigingen sterker. Als jij je kinderen of de gehele mensheid iets waard vindt zou je daar dan niet tijd voor besteden, openstaan voor ideeŽn? In het licht van deze omstandigheden is niet veranderen asociaal en eigenlijk een moord op toekomstige generaties. Toch ben ik helaas schuldig, ik verander te traag en jij waarschijnlijk ook.
Nu is de tijd voor actie. Niet 2050. Niet 2030. Niet 2020. Nu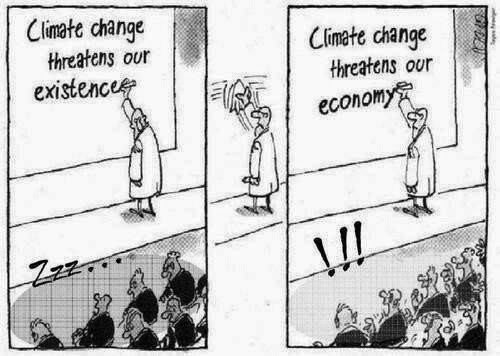 Wat kunnen jij en ik
nu

doen?
Isoleer je woning
Plaats zonnepanelen
Installeer warmtepomp
Neem elektrisch transport
Niet meer vliegen
Afval scheiden
Meer groen
Minder vlees
Deel deze kennis
Besteed tijd aan onderzoek schone energie
Stem een politieke partij die iets doet
Heb maximaal twee kinderen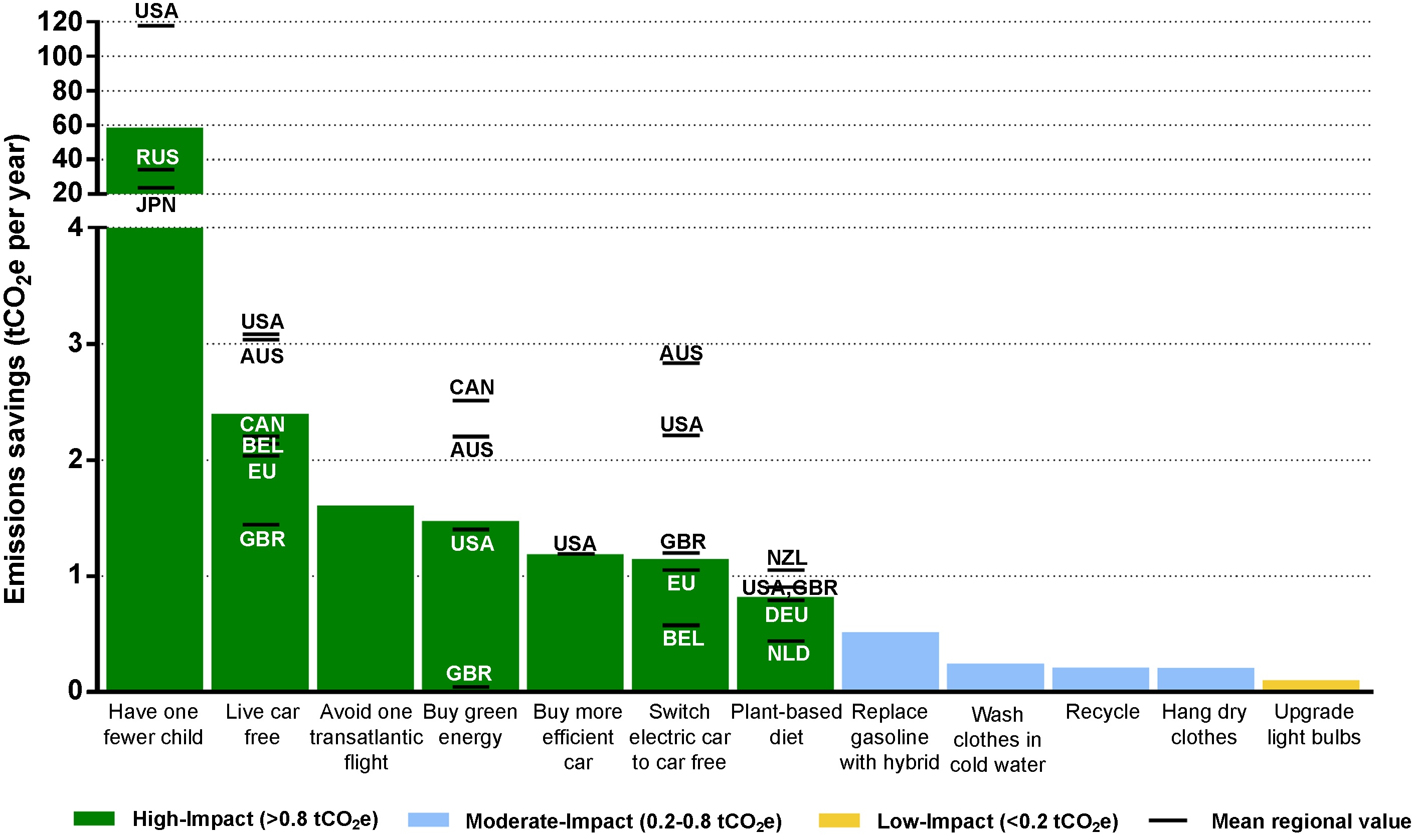 bron studie naar 'High Impact Actions'
Stop je gasgebruik. Stop je auto. Ga fietsen of wandelen. Lokaal wonen. Lokaal werken. Lokaal kopen. Duurzaam en recyclebaar (dus geen plastic, maar hout). Repareer spullen. Nieuwe producten met zo min mogelijk broeikasgassen in de vervaardiging. Alles bij elkaar een hoop do's en don'ts die veel vergen van iemand. Ik wil niet verantwoordelijk zijn voor de dood van toekomstige generaties, jij wel?
Waarom wachten we dan met de overgang naar hernieuwbare energie als fossiel toch opraakt, en we tegelijkertijd het domste scheikundige experiment ter wereld uitvoeren!?
Poll: Nieuw: Hoe denk je over koolstofbelasting? (uitleg)
•
Voor
•
Tegen
Tussenstand:
Ook een poll maken? Klik hier
Prikkelende stelling: Auto's zijn alleen voor goederenvervoer
•
Ja
•
Nee
•
Personen alleen bij volledige bezetting
Tussenstand:
Ook een poll maken? Klik hier
Humanity's greatest challenge yet: Climate Change. Feel free to comment in English or Dutch.
People are feeling uneasy: a storm is literally brewing in front of their doors - helpless and waiting for it to arrive. Climate change is real, yet the solutions are limited, leading to overall denial and startling unhappiness. Often your work is futile in this matter - or even supports the oil industry indirectly. Even worse, the issue was known back in 1991 - shown by
this leaked Shell documentary
- and nothing substantial has been done since. At this point, any solution seems pointless and the future inevitable. How to handle this on a personal level, and keeping yourself motivated? A pragmatic take on the future: welcome to our future world.
Only 2% of the energy is renewable
Currently in The Netherlands, only 2% of the energy is renewable energy. Actually
5.8% was reported
in 2016 out of which 4% -
be surprised
- are
imported wooden pallets from Canada
to somehow meet our renewable energy goals. A staggering low amount. Can you imagine that most
Dutch people think renewables account for 40% of the total
? Even the 5.8% number is incredibly demotivating and far from any solution. Whatever the outcome, only two results are available: Either
we fix it
or
we don't
.
We fix it!?
Even though the future looks grim now, many technologies now or future ones may help us combat the effects significantly. CO
2
storage for instance, or clean energy transitioning on a massive scale, even real-time CO
2
tracking (a la google maps) and immediate punishment. Many possibilities may come to pass so that humanity is not set for destruction.
Or not?
This is the scenario I worry about. If we cannot contain it, and the world spirals itself in ever-worsening climate conditions (which perhaps is already unstoppable due to atmospheric conditions). What then? Yes, there will be extreme pain unlike humanity has ever seen on a massive scale: worldwide wars, resource attrition, drowning, storms, extinction of diverse life, extreme temperatures. Yet, after a lot of thought: So what? The future is how the future is. You, We, can do everything in our power but if that is not enough - then there is no room for any regret.
"But what if I didn't do enough?"
You did what you think was best at the time - a famous poker thought. As you do now. Even leisure time and having time off and fun are very important for health & happiness. Of course, purposely ignoring the obvious, not educating yourself, or having great pride ('unnecessarily driving an SUV') can be unforgivable later on your death bed by yourself, or from the ones you love.
"How does this affect me?"
Even if you care and believe in science - what can you do? One person or even a group or country cannot contain this solely. Any effort can feel meaningless in face of an unchangeable future. Still, you can be your best self, and not strive to be a better 'Elon Musk'
4
. I want to believe that everyone has a valuable talent in this somehow. Despite the results,
the mere effort of combating climate change in itself is meaningful
. Trying to protect humanity and diverse life is sufficient motivation.
Basically, you do what you can, out of which:
A climate neutral house
Spending some spare time on clean energy research
Using electric transport
Recycling & waste separation
More green
Increasing awareness
Lessening consumption, meat in particular
Having a maximum of two children
Voting a political party acting on climate change
Note, the list above is not
take a pick
, rather,
do all of this
within two years. The title 'Our Future World' is wrong, better state, how the world should be today! I am pretty sure I will not succeed in the list, and many with me. Luckily, we still have some time now, collaboratively we should go for it / 'schouders eronder zetten' - and succeed in transitioning -
fast!
Thank you for reading. I look forward to your thoughts, ideas or solutions!
Harm Hoeksema
Further reads:
1. Guardian article "fossil fuels should remain in ground":
https://www.theguardian.com/environment/2015/apr/22/earth-day-scientists-warning-fossil-fuels-
2. ABN AMRO Analysis "na aardgas komt zonneschijn":
https://insights.abnamro.nl/2016/09/na-aardgas-komt-zonneschijn/
3. Short Video "Satelite CO2 Data from Nasa":
https://www.youtube.com/watch?v=x1SgmFa0r04
4. Elon Musk is someone well-known in stimulating clean energy by being involved in Tesla (eletric cars) and Solarcity (solarpanels)
5. A Climate neutral house: no gas usage, white roof and solar panels
6. On Dutch political parties:
https://decorrespondent.nl/6353/dit-zijn-de-partijen-die-klimaatverandering-serieus-tegengaan/1895115426732-be6e8ec4